Zip Welcomes Kansas City Entrepreneurs to the Community!
For the first time ever, Kiva Zip is working with an entrepreneur out of Kansas City, Missouri.
His name is Matt Tady, and while most everything in our society has shifted its focus to digital landscapes, Matt's work reaches back to a previous era—when quality goods were made with patience and expert craftsmanship.
Level Projects is Matt's independent business where he produces leather goods, such as handbags, wallets and clutches. Founded three years ago, Level Projects is Matt's primary focus. Not too long ago he quit his day job in order to realize his goal of working for himself to produce the products he believes in.

In the video below Matt shares what it's like to run his own business in the Midwest and his experience thus far as a Kiva Zip borrower.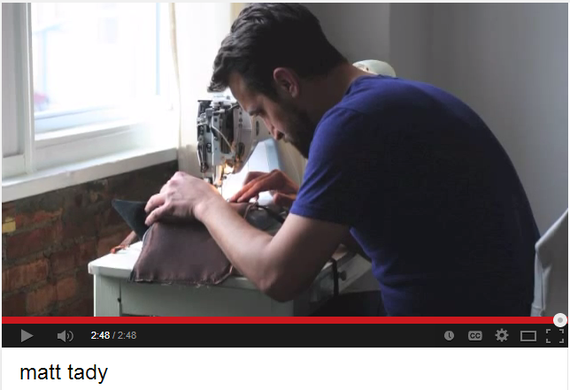 Support the growth of small U.S. businesses!
Visit Matt and Level Projects at https://www.etsy.com/shop/Levelprojects or check out his Kiva Zip profile at https://zip.kiva.org/loans/2193