Our patient capital
Maria Alonso was one of the first borrowers I helped to fundraise on Kiva Zip. She had moved from Mexico to the US to find work to support her family back home, and at the end of last year she realized her dream of opening a retail store in the Mission. Several months after receiving her loan, Maria's father was diagnosed with a terrible sickness back in Mexico. Maria has been working day and night to save money and send it back home to pay for her father's treatment.
This family event has prevented Maria from keeping up with her normal monthly loan payments, and she has fallen into a delinquent status a couple of times in the last several months. However, since day one, Maria has always been in contact with me. She explained her problem and has shown a willingness to continue paying back her lenders in smaller but consistent installments. She also approached me to ask for help communicating with her lenders about her situation.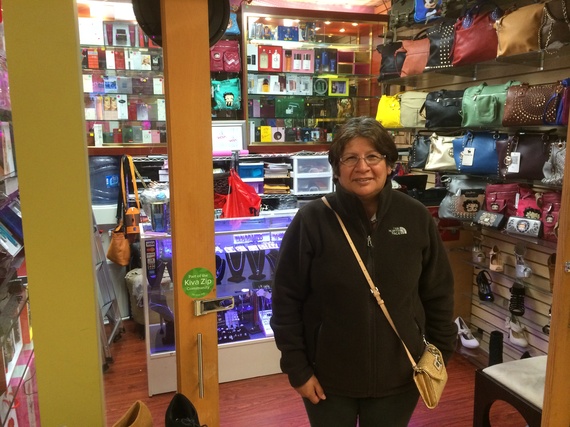 I worked with her on a solid strategy to gather the funds needed to achieve her repayment goals. I have also visited Maria's business on a frequent basis in the heart of the Mission district. In all the meetings I've had with her lately, she always concludes with a big smile, "Don't worry, I will never let my lenders down." Her positivity in the face of adversity is an inspiration to me.
It is also amazing to see a borrower's determination when, as a lender, you show compassion and view your loan as "patient capital." It may take Maria a little longer than we expected to pay back her loan, but I am confident that she will repay her loan in full and I am excited by the ultimate impact that this loan and so many others just like it will have on our borrowers, their families, and their communities.