Meet the Kiva Zip Kenya Team: Pascalia Sila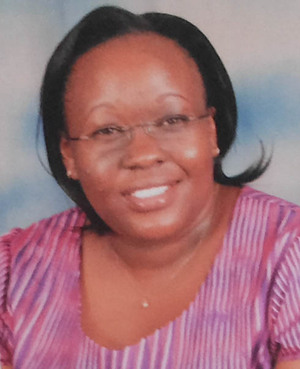 As the Relationship Manager and more appropriately the backbone of Zip's Kenya operations, Pascalia Sila has been with the Zip team since November 2011 when Zip first launched its operations here in Kenya. She manages trustee relationships and borrower matters and often times when borrowers or trustees think of the face of Kiva Zip, it's truly Pascalia they have in mind.
Background before Kiva Zip?
I have a bachelor of commerce in Banking and Finance, a post graduate certificate in Micro, Small, & Medium Enterprises Business Mentorship and a Diploma in Public Relations. I worked for K-Rep Bank for 5 years and for I & M Bank for 1 year.
What were you hoping to achieve at Zip?
I hope that Kiva Zip can be that community of choice where everyone wants to be included. Where lenders will find inspiring loans to lend to, be assured of getting their money back -- and not only their money -- but inspiring stories of what their money did. Where Borrowers not only get loans but advice for their businesses and even market for their products. And where trustees are able to network and find great value for being part of this community!
What are you passionate about?
I am passionate about seeing people's live impacted positively. Seeing them get their self- esteem back because somebody, somewhere believed in them and in what they are doing and trusted them with their money.
Advice for entrepreneurs?
Have focus on where you want your business to be. Strategize on how to get there and work hard towards that goal. Connect yourself to people who have been through that path and seek their guidance. Understand the mistakes they made so that you don't make them.

Your business might be small today but never despise humble beginnings. You can create an empire out of it but only if you remain focused and invest your time and resources to it!