Trustee Spotlight: eDev Entrepreneurial Development Services
This is a joint blog post by Shelly Dax, Kiva Zip Borrower, and Shawn Winkler-Rios, Executive Director of eDev, a Kiva Zip Trustee.
Kiva Zip seeks to help entrepreneurs in many different fields launch and grow their businesses in the United States and Kenya. The Kiva Zip model is made possible through the help of Trustees, individuals or organizations that identify and vouch for the character of potential borrowers.
Borrowers come from all walks of life, and the purposes of their business loans vary; however, we have have found that Trustees that work in economic development, technical assistance, or small business advising are most successful in identifying and supporting Kiva Zip borrowers. Kiva Zip fits well with their organizational mission - through their endorsement of a borrower, they create a positive social impact in their communities.
eDev Entrepreneurial Development Services is one such Trustee. Located in Eugene, Oregon, eDev is a nonprofit microenterprise development organization that helps individuals who want to start a small business or build an existing business through training, technical assistance, and access to capital.
"eDev is very excited to be a Trustee of Kiva Zip and the potential for low-income and startup micro enterprises to access capital," says Shawn Winkler-Rios, Executive Director of eDev. "We see this as the future of micro lending!"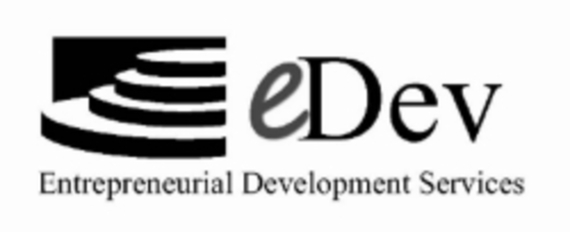 Their first endorsed borrower is Shelly, owner of Garden of Ink Tattoo School. She is currently fundraising in order to publish a tattoo training textbook, the first of its kind.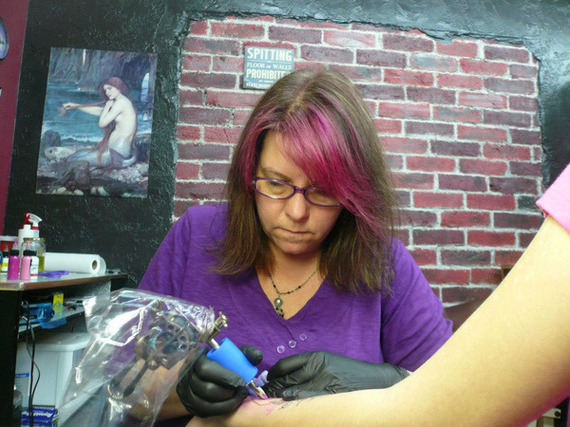 Pictured: Shelly, Owner of Garden of Ink Tattoo School
"The field of tattooing has long been considered a 'sub-art' category or seen not as worthy to be labeled art," says Shelly. "Opinions over tattoos range from avid collector to downright hatred. Over the last 15 or so years, this consciousness has been shifting, and tattooers have pushed the limits as to the mastery of this craft.
The unique media of skin as canvas increases the difficulty, and the exposure to body fluids, health issues, and strict laws and rules demand a specific training not required by other art fields. And yet, there are many people tattooing 'under the table' without benefit of education. The small amount of books specifically geared to tattoo education are sketchy, poorly written, hastily illustrated and unprofessional. I, being a tattoo instructor, writer and graphic artist, am in a unique position to create a solid, comprehensive textbook."
Shelly first became involved with eDev when she opened her tattoo shop over 8 years ago, and she took a series of business development classes and got her first Individual Development Account (IDA). "Executive Director Shawn Winkler-Rios has been an enormous help to me over the years," states Shelly, "from helping me develop a business plan to teaching me about marketing and financial statements. He was there every step along the way to answer my questions and assist me during the economic downturn. I don't believe I would be in business if it was not for eDev's help."
"We have worked with Shelly for many years, and she has worked hard to build her business," adds Mr. Winkler-Rios. "Shelly is an artist and a professional. She has always offered great customer experiences in her work. This loan is an investment into her future business and the great experiences she will offer students and customers."


Pictured: Shawn Winkler-Rios, Executive Director of eDev
eDev connected Shelly with Kiva Zip. She is currently fundraising, and you can contribute to her loan here!